Corner valve / high-pressure - max. 4.2 bar | 01x series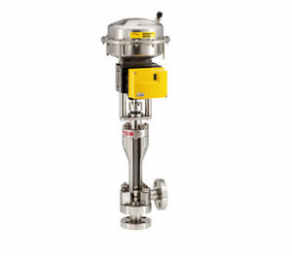 The high pressure angle valves are uniquely constructed with almost any required material, split body series 011000/015000 and IG standard connections. The valves can also be made with other high pressure screwed connections or flanges. The valves forms basis in high pressure relief designs and are incorporated with wear bushes, dissipater sleeves and additional downstream plates.

The valves feature application in various industries including General Purpose, Utility, Chemical Transfer, Reactor Circulation, Inorganic Chemicals, Industrial Plant Services, Pharmaceuticals, Gasification, Gas Production, Gas Industry Service, Chemical Processing, Cryogenic Service, Fine Chemicals, Organic Chemicals, Beverage Processing, Reactor Feed, Corrosive Services, Synthetics,Hydrogen, Food Processing, Caustic and Chlor-alkali and Bioprocessing.
Any questions?
Please ask our sales team!
Other products: