Male hose adapter / hexagonal - DN5 - DN50, 1/8" - 2" | AH-G series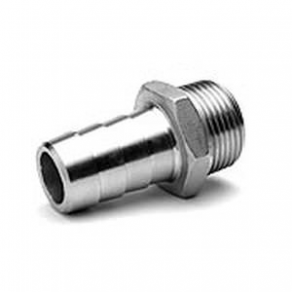 The AH-G series is a 316 stainless steel hexagon male hose nipple. The series is manufactured by FG Inox. DN 5 has a 1/8" weighing 0,015 with a ref. of AH5G. DN 8 has a 1/4" weighing 0,025kg with a ref. of AH8G. DN 12 has a 3/8" weighing 0,045 with a ref. of AH12G. DN 15 has a 1/2" weighing 0,090 with a ref. of AH15G. DN 20 has a 3/4" weighing 0,140kg with a ref. of AH20G.

The equipment still has many types of different nominal diameter, sizes and weight.
Any questions?
Please ask our sales team!
Other products: