Hydraulic filter / high-pressure - 6 000 psi | 18P/28P/38P series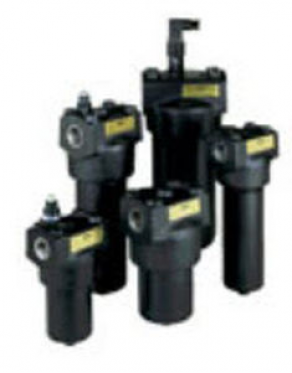 The revolutionary pressure filters designed by Parker Filtration's Hydraulic Filter Division have been satisfying the demands of global industrial and mobile markets. Keeping in sync with the global standards, this series of filters stands tall on the quality and consistent performance.

These filters are installed towards the downstream of the pump and pride in their Microglass III elements with high capacity, thus providing remarkable protection to vital components and systems.

While filters with standard features come equipped with spool type bypass valve, a no-bypass element with tensile strength are suggested for multipurpose and high-end applications so that they remain secure and protected.

Another remarkable feature of this series' filters is their modular low-hysteresis differential pressure indicators that escalate its performance standards.
Any questions?
Please ask our sales team!
Other products: