Heatless desiccant compressed air dryer - Ultrapac 2000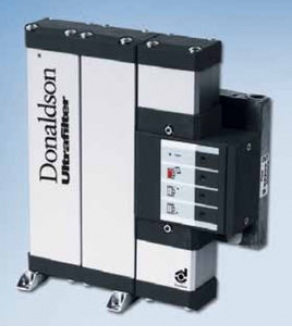 The heatless desiccant dryers in the Ultrapack 2000 series provide dry, clean air at pressure dewpoints of -70 and -40 degrees Celsius. They feature a pre-filter and after-filter, both of which are pre-installed in the turnkey modular design. The cartridges that contain the desiccant are easy to replace. The user is alerted via microprocessor controller of the ideal time to replace the filter elements. This technology keeps operating costs and maintenance low.

The display shows information such as the status of operation, maintenance intervals, potential fault indications and more. The absorption cycles are adjusted by a capacity control mechanism to save on regeneration and costs. Another feature, the Economizer, provides online information concerning the optimum exchange points.
Any questions?
Please ask our sales team!
Other products: