Air compressor / liquid ring / single-stage - max. 10 500 m³/h, 0.2 - 1.5 bar | KPH series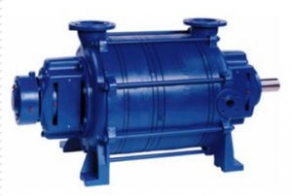 The PKH Liquid ring compressors are a one phase replacement compressors with a low-profile and rugged structure. The main highlights of these compressors are it capacity to deal with gasses and steam and are non-contaminating owing to isothermal flattening.

Additionally, the extra fluid present can be dealt with the gas flow with simple maintenance and dependable performance without any metallic connections of the revolving parts. The compressors are capable of processing,flattening of dry and steamy gases and entrained fluid in case of normal work hours.

These are ideal for all applications needing a constriction of pressure up to 1.5 bar generated by rugged compressors with just a bit of temperature rise. They can be utilized for a wide range of applications in the plastic industry for retention of vinyl chloride and petrochemical industry for flattening of inflammable gases.
Any questions?
Please ask our sales team!
Other products: