Membrane micro-filtration unit for wastewater - EnviroFALK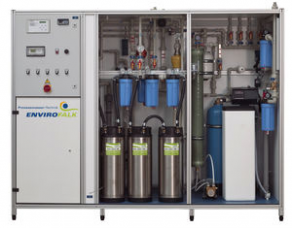 EnviroFALK Membrane Compact Plants are available for micro filtration, ultrafiltration, reverse osmosis or nanofiltration. They are compactly designed to tackle low volumes. These plants are customized based on user needs, ensuring the water generated is exactly as per the user requirement.

A knowledgeable and experienced service team is available at all times to answer any questions pertaining to the plants.
Any questions?
Please ask our sales team!
Other products: