Waste recycling container - max. 40 L | URBA 30/35/40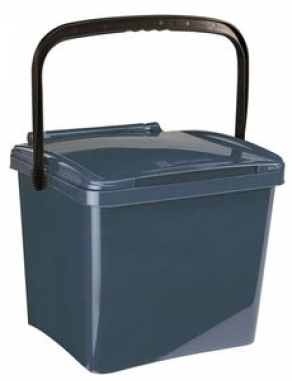 The Waste Recycling Container features an ergonomic design with a tapered body and rectangular base to lessen the footprint. This can be utilized in all kinds of properties, either inside or outside the home of office. The small storage space enables for fitting the container under the sink, next to the kitchen waste caddy. It can contain a maximum load of 40 L.

It has durable handle that comes with shaped grip that is excellent for handling and opening. The vertical handle stays in the upright position while eliminating the need for bending. It has lid/handle locking system that lessens accidents, spillage and interference from birds and animals with 2 lid opening and locking positions.
Any questions?
Please ask our sales team!
Other products: