Vacuum sump cleaner / with tank - 205 l (55 gal US)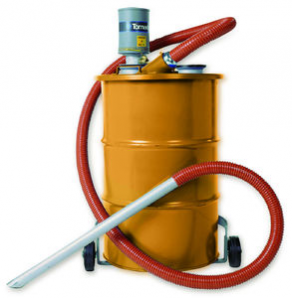 The drum top, a vacuum unit is a sump cleaner, which effectually converts a prevailing open top drum into an efficient and powerful machine tool to clean sump. The drum top is an innovative and economical alternative to a conventional sump cleaner.

This innovative product boasts many features. It comes with heavy-duty and rigid drum lid to fit 205 liter or standard 55 U.S. gallon open top drums. The vacuum features an air venture vacuum generator and optimistic sealing mechanical float for protection of drum at the times of overfill. It comes with suction hose of 2" (50mm) dia. x 10' (3m) and L round cleaning tool of 2" (50mm) dia. x 36" (1m) L.
Any questions?
Please ask our sales team!
Other products: