Radiation detection gate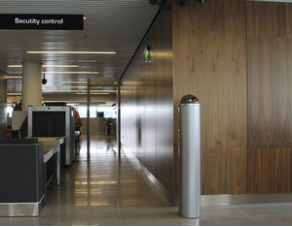 Product Overview
Thanks to our long experience gained during production of radiation portal monitors based on Russian and US license, we have designed a state-of-the-art product that meets international standards.

Our RPM system has been developed by engineers from our R&D department in cooperation with the Polish National Center for Nuclear Research and scientists from Zielona Gora University.

Radiation Portal Monitor SMP system has been awarded the famous Teraz Polska (Poland Now) award in the category of Best Product for 2010. The SMP system follows recommendations of International Atomic Energy Agency from Vienna.

International distribution

After delivering few hundred radiation portal monitors to both national and commercial customers in Central Europe, our company has become a leader in the field of radiation detection.
We are currently looking for international distributors willing to join this profitable industry. We can give our partners a full and comprehensive support that begins from help in choosing the right equipment, training and after sales technical support.
Any questions?
Please ask our sales team!
Other products: