Surveillance camera - CCBB1225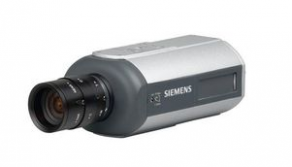 The CCBB1225 is a 1/2 in high resolution camera which has an OSD and 580 TV lines. The features include the high sensitivity of the camera to the IR illumination; unified picture storage and peak white inversion. Its shutter speed is low and it contains a chip with enhanced infrared sensitivity. The other features involve 49-zone programmable back-light compensation, broad dynamic, peak-white inversion and adjustable electronic shutter guaranteeing the good quality of images.

It has a built-in ID system for addressing through RS485 or TTL and the positioning is done through the on-screen display menu or through the remote positioning software. The alarm inputs causes up to 4 digital images which are stored in the camera and accessible remotely.
Any questions?
Please ask our sales team!
Other products: