Axial fan / compact - 2.1 - 4.5 m³/h | 255 series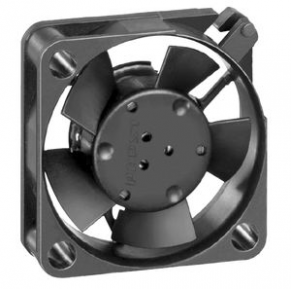 This compact fan provides low power consumption, has a 5g mass, and features PBT housing and PA impeller. It is made from fiberglass-reinforced plastic. The electronic commutation is fully incorporated in the device.

Reverse polarity and locking are protected against. It is connected by way of single strands AWG 28, TR 64, tin-plated and bared. It exhibits an air exhaust over bars. It rotates counter-clockwise, as seen on the rotor.
Any questions?
Please ask our sales team!
Other products: