Activated carbon filter cartridge / for air / for gas - MicroSentry ™ SCB series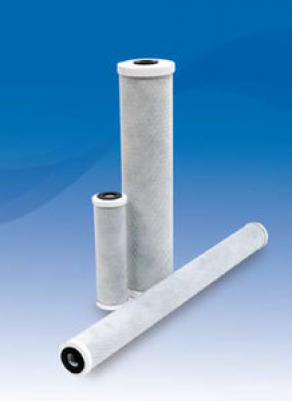 Activated Carbon Block Filter used for the reduction of Organic chemicals and chlorine.
The Sintered carbon filter have two functions. It can act as activated carbon filter or as 5 micron nominal sediment filter.
Acid washed carbon gives highly adsorptive capacities and they are efficient for the reduction of chlorine taste and odors as well as organic chemical. They do not release carbon fines. They come is a continuous length of 9 3/4" to 40". They are competitively priced vs. GAC Filters. They are perfect for use in water purification system, pre as well post systems and for use in food and beverage applications.
Any questions?
Please ask our sales team!
Other products: