Touch screen knob / optical - max. 30 V, 100 mA | SW-101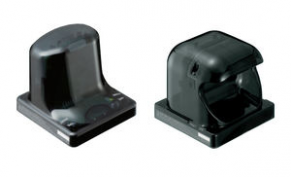 Presenting the SW-101, a new 0 pressure alternative to mechanised push control keys which have been widely used in 2 hand command security apps. This incorporates a secure, ergonomic layout that enables you numerous installation adjustments to accomplish maximum usage protection.

Completely manageable functioning signals increase the usefulness of your switch by providing aesthetic reviews towards the user based on the procedure condition. Extended life PhotoMOS results along with a nearly unbreakable housing help make the SW-101 an ideal add-on to just about any equipment security system.

Please note: The actual SW-101 Optical Touch Switch should be used having an appropriate protection regulator to satisfy OSHA specifications regarding a 2 hand management protection system.
Any questions?
Please ask our sales team!
Other products: