Engine switch - 12 - 25 A | CAM-ST series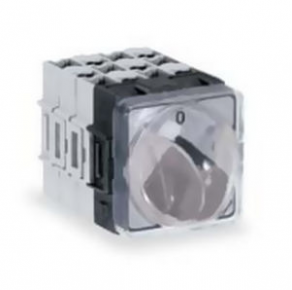 The CAM-ST of Palazolli is a series of switch for single-phase motor with auxiliary phase. The switches have black handle and grey plate. The door mounting finish in these devices measure at 48 x 48 m.

This line of product also has front panel with IP 65 protection degree and terminals with IP 20. Additional items include base panel mounting adapter and DIN guide for installation.
Any questions?
Please ask our sales team!
Other products: