Disconnect switch - RV 60, RV 120, RS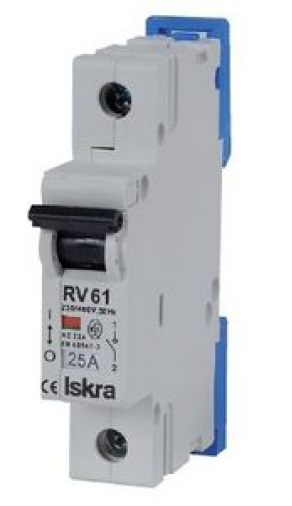 The installation built-in devices RV 60, RV 120 and RS are utilized as main switches in house distribution boxes or as switches to be used for indiviual electric circuits. They features extra color indicators to highlight the position of main contacts (red means contacts closed and green means contacts open). A handle can be sealed in an on or off position.

The outer dimensions of the RV 60 and RV120 disconnection switches are the same as those of the RI 60 or RI 120 miniature circuit breakers.
Any questions?
Please ask our sales team!
Other products: