Residual current circuit breaker - RCBO KZS-1M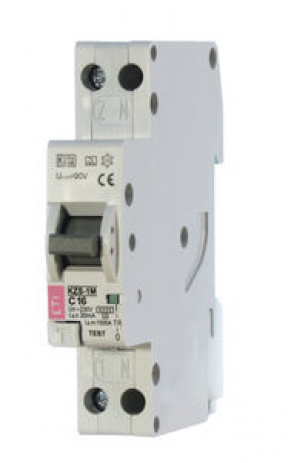 The Residual Current Breaker with Overcurrent Protection from ETI is the only RCBO that has a width of 18 mm or 1-module housing and a short circuit capacity of 6kA. It is featured of miniature circuit breaker. It has different kinds of version that operates on a temperature for as low as -35 degree Celsius. It has an energy limiting class 3, meaning the highest energy limiting performance to reduce risk of fire and other damage.

It is technically characterized with a voltage of 230 Va.c and a current of 6-25A. It has a frequency of 50 Hz and a short-circuit capacity of 6.000 A.

There are technical and installation information found in the front and side of the breaker. It is highly advised to be used in installations that requires high level of protection such as bathrooms, hospitals, kindergartens, etc.
Any questions?
Please ask our sales team!
Other products: