Solar DC/AC inverter / network injection / sine wave - 2 - 250 kW | WINDSUN series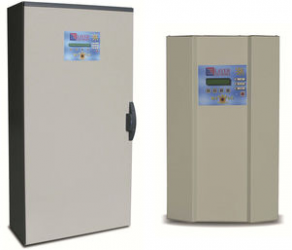 The WINDSUN inverter is the latest generation of grid connected inverter, fed by solar modules or fuel cells. Thanks to its wide MPP operation voltage range, it starts to supply power from the first lights of the dawning up to late sunset, guaranteeing a higher power generation to your photovoltaic plant.
The concept behind the WINDSUN inverter series is based on Layers considerable experience in power electronics, which dates back more than 40 years. This encompasses the design and manufacture of U.P.S.s, inverters and converters, including custom-made versions. The philosophy with which we realize all our products is based on guaranteeing absolute reliability for the client reliability ensured through the high technology and quality of the components used. With the WINDSUN inverter this comprises modular IGBT, long life low ESR electrolytic capacitors (for monophase models) and film capacitors (for threephase models).
Inverters with transformer avoid the PID (Potential Induced Degradation) phenomenon, consisting in performances even lower than 20-30% of the solar power plant due to leakage currents.
Any questions?
Please ask our sales team!
Other products: