Emergency power supply DIN rail / battery-powered - 12 V, 4 Ah | BAT9/12V4AH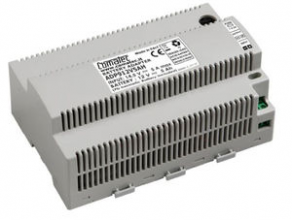 The BAT9 is a battery pack for DIN-rail mounting develop by Comatec. It is composed of 9 modules suitable for DIN-rail mounting for thermoresistant plastic material. This battery pack is the natural expansion of the USV2 products. The products of the USV2 range can be connected to other kinds of hermetic lead-acid batteries having a capacity not higher than 14Ah. It is suggested that homologated and certified batteries are utilized, and all batteries must be disposed of at the end of their life cycle.

This pack has an output voltage of 12V, and a 4Ah hermetic lead-acid battery.
Any questions?
Please ask our sales team!
Other products: