PTC type thermistor - 60 - 200 °C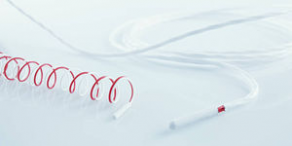 The PTC thermistor is linked to the lead through soldering in a 2- 3- or 4-wire circuit. The two soldered joints are protected against each other.

The sensor is applied in an electrically protecting ceramic sleeve. A thermistor has a diameter size of 3 mm, and length of 20 mm is available.

Linking cables such as normal or shielded PTEE hoses or single strands with a cross section of AWG20 to AWG30 are also available. The insulation is equipped with silicon, Teflon or fiberglass.

There are also available cable ends stripped in part, complete with wire end sleeves that are bare or thinned.
Any questions?
Please ask our sales team!
Other products: