Pocket infrared thermometer / miniature / waterproof / robust - -13 °F ... +482 °F | 805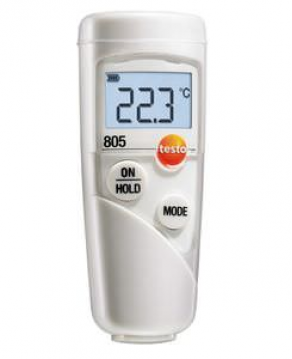 This infrared thermometer has a compact design and measures 80mm, allowing it to fit inside any type of pocket. For commercial use, it is ideal for checking the temperature of cold shelves in stores and measuring goods in the food industry. Permanent and long-term measurements can be made thanks to the scan mode and maximum and minimum values can be displayed.

In addition to its small size, the thermometer is waterproof and has an IP65 TopSafe protection sleeve that allows for safe use in dishwashers, thus enabling rapid measurements in the home and in industry.
Any questions?
Please ask our sales team!
Other products: