Fiber optic infrared thermometer / high-speed - PRO 50 Series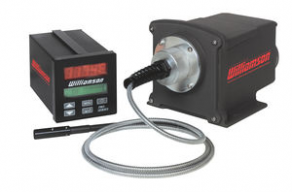 Pro 50 is an advanced device, a non-contact temperature measurement unit suitable for various applications in the industry. In addition to the un-equalled performance when it comes to difficult applications, this product comes with state-of-the-art technology and provides reliable and accurate measurements for most industries. To achieve the best results, users should operate the device at temperatures between 95 to 2,475 degrees Celsius.

PRO 50 also includes a complete selection of configurations, optics and wavelengths, enabling measurements of challenging and traditional applications in various heavy-industrial environments. The system provides highly accurate measurements for intervening media, including water vapors, combustion gases, flames, as well as for general purpose applications. The series covers a wide range of potential applications in processing materials, including induction heat treating, pastes aluminum, boilers, ferrous and non ferrous materials and others.
Any questions?
Please ask our sales team!
Other products: