Transmission spectrophotometer / reflectance / for color measurement - 360 - 740 nm | CM-3700A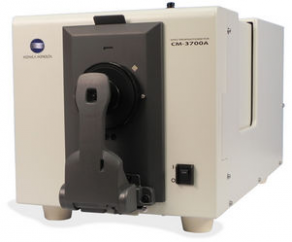 Konica Minolta CM-3700A bench-top spectrophotometer is suitable for high-precision measurements of reflectance and transmittance. It uses advanced technology, which is suitable for most color requirements in a variety of applications.

It provides a choice of three measurement areas, between 25.4mm, 8mm, and 3x5mm. It can measure reflective, fluorescent, and transparent colors.
Any questions?
Please ask our sales team!
Other products: