Power measuring device / optical energy - min. 1500 Hz, RS232 | Laserstar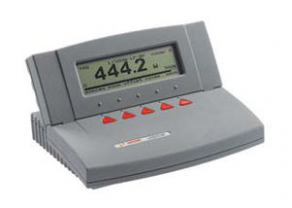 The LaserStar is a microprocessor based laser power meter which is menu driven with window based software.
Single and dual channel models.
LaserStar power meter:

Compatible with all Ophir thermopile, pyroelectric, photodiode and RP sensors.
Large LCD display.
Backlighting & rechargeable battery.
Screen graphics and statistics (std div. min, max).
Analog output .
Built in RS232 interface. Works with Ophir's StarCom32 application
Log every data point at >1500Hz with pyroelectric sensors.
Non-volatile data storage up to 50,000 points.
Laser tuning screen and power log.
Audio sound for laser tuning and low battery.
LabVIEW software included.
Any questions?
Please ask our sales team!
Other products: