Vibration analyzer / data logger - ONEPROD MVP-2EX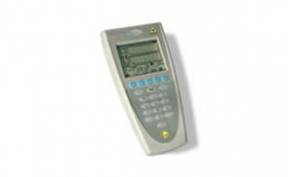 The MVP-2EX is a portable, dual-channel device for collecting data and performing vibration analysis. It provides the essential tools for monitoring and diagnosing the status of rotating machinery during operation. With its leak-tight casing, the device is ideal for use in harsh industrial environments.

It incorporates the benefits of ONEPROD's expertise, making it reliable for providing high quality results. Advantages include a compact design, good memory capacity, speed, and ability to work as a stand-alone unit. It's designed with modularity of its functions, which include balancing, scope, data collction, order analysis, and structure analysis. Additional features include a measurement stability indicator, sensor check function, and +/- 3% measurement accuracy. The device is capable of analyzing up to 40-kHz of high-frequency phenomena.
Any questions?
Please ask our sales team!
Other products: