Seismograph - GEA3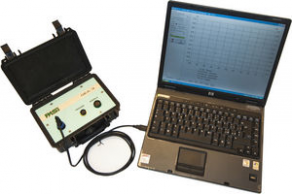 The Gea3 is an exploration seismograph placed in a waterproof container. The device has a compact and lightweight design. It showcases 3 channels and one displayable trigger channel.

The instrument can be used for several applications. This includes a down-hole seismic measurement, using a 3D well geophone. The cross-hole seismic measurement is combined with 3D well geophone. This consists of a P/S hole energizer, and a small seismic refraction. The MASW and Vs30 profiles comprise of special triaxial geophones. When connected with a computer, the Gea3 allows for the acquisition, saving and later data analysis.
Any questions?
Please ask our sales team!
Other products: