CNC video measuring machine - 450 x 400 x 200 mm (18"x 16"x 8") | iNEXIV VMA-4540 series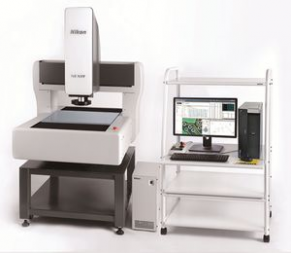 The VMA-4540V/4540 CNC video measuring system provides a large XYZ stroke and a wide field of view. The touch-probe-ready model VMA-4540 is ideal for a wide variety of industrial measuring applications.

The VMA-4540V/4540 is designed for high-accuracy measurement of a variety of workpieces. A wide field of view enables easy confirmation of measurement areas and provides unparalleled operation. Its broader XYZ measurement range, with a longer working distance than ever before, provides ultimate versatility for measurement of both large and tall mechanical parts and uneven surfaces.
Any questions?
Please ask our sales team!
Other products: