Surface meter / texture - SV-2100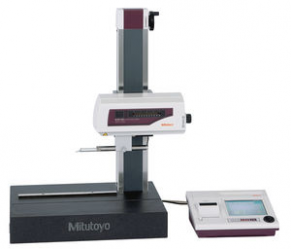 This surface roughness tester is characterized by its high performance and precision. The device comes with a high-performance control unit, which is dedicated and helps achieve user friendly display, along with an operation mode that is simple and intuitive.

Next, the item comes equipped with a 7.5 inch display, a color TFT LCD with large icons and touch panel controls. This is what makes the display unit easy to read. Next, the joystick is built in and allows easy and quick positioning. The simple setup for surface roughness measuring conditions is also worth mentioning.

Finally, the input function is simple and can compute the roughness according to ISO/JIS standards.
Any questions?
Please ask our sales team!
Other products: