In-line X-ray coating weight measurement system - RM 400 EZ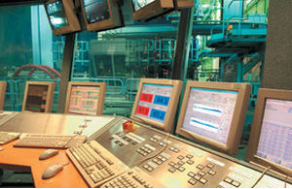 Thermo Scientific™ RM 400 EZ coating weight control system complements our full series of coating weight gauges.
The adaptive coating weight control software provides the highest quality of uniform, precise coating weight cross-profiles and is ideal for hot dip galvanizing lines. It optimizes coating life efficiency and provides significant raw material savings, with a return on investment measured in weeks.
Any questions?
Please ask our sales team!
Other products: