Tools balancing machine - ø max. 380 mm | toolBalancer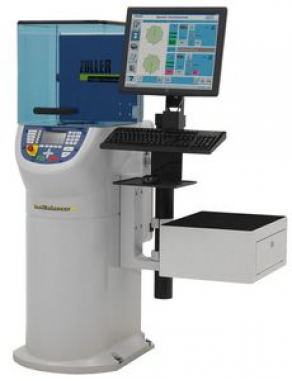 Modern HSC machines operate at high rotational speeds which requires finely balanced tools. The ZOLLER toolBalancer provides an ideal solution to this. The modular balancing system with high precision balancing is used for tool holding fixtures, grinding wheels and rotors. The modular design provides flexibility for individual adoption as per your need and in line with future developments.

The modern balancing system ensures guaranteed longer, controlled, effective, fast and high-quality production for a significant reduction of your scrap rate, machine down-time, production costs and delivery times.
Any questions?
Please ask our sales team!
Other products: