3D scanner / optical / mobile - MetraSCAN 70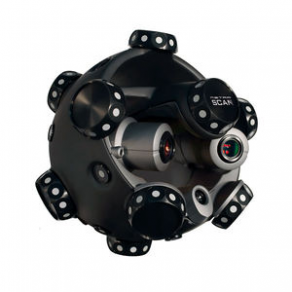 The arm-free handheld MetraSCAN 3D optical CMM scanning systems provide powerful and complete solution that boost speed, reliability and flexibility all through out the measurement process (e.g. extensive reverse engineering applications).

As the most precised probing and scanning solutions in the market, this product easily extends its measurement volume without compromising accuracy. It also allows versatility of movement resulting to reliability, quality and functionality. It is most certainly incomparable with other 3D scanners based on articulated arms.

The MetraSCAN 3D provides additional resolution which makes it suitable for applications involving any geometrical features, such as tooling and sheet metal inspection.
Any questions?
Please ask our sales team!
Other products: