Fume hood with air curtain - GAP.095.180.060 / EN 14175-3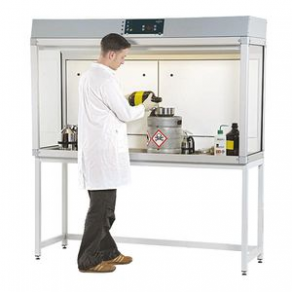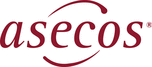 Hazardous material workplaces with fresh air curtain.

required occupational exposure limits are maintained
testing of the air equipment according to EN 14175 part 3 (5.4.4)
maximum user safety
robust construction made of chemically resistant, anodised aluminium profiles
transparent side panes made from 5 mm TSG (tempered safety glass)
highly effective capturing of hazardous materials inside the workplace through special fresh air curtain technology
prepared for connection to the on-site exhaust air system and for electrical supply (230V/50Hz)
for mounting on existing working surfaces
Flexibility through wide range of models (6 widths, two heights, two depths).


Standard Equipment:

exhaust and fresh air monitoring with visual and audible alarm
interior lighting
transparent side panels
opaque, fold-away deflector
melamine resin coated rear wall


Accessories

working surface: melamine resin coated, stainless steel or ceramic
media ducts
support frames
transparent rear wall and fold-away deflector
media supplies

Customer-specific designs in are available in widths of up to 5400 mm!
Any questions?
Please ask our sales team!
Other products: