Extractor hood - 450 - 4 000 cfm | RSV 200-450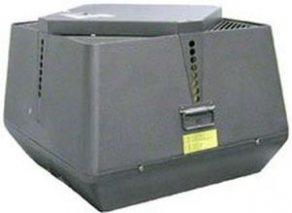 The RSV Boiler Fan is a mechanical draft fan that is used in conjunction with condensing and non-condensing gas-fired boilers and water heaters. It is installed at the chimney termination point where it ensures a mechanical draft (negative pressure) in the entire chimney or stack system. For optimal performance the fan speed can be controlled by a modulating pressure control (EBC 12 or EBC 30/35).

The chimney fan is typically used in applications where there are multiple heating appliances, chimney design issues (elbows, long runs etc.), code violations or where additional safety is required. This model can also be used for other exhaust applications with high-temperature exhaust air.
Any questions?
Please ask our sales team!
Other products: