Atomic force microscope / AFM / for air/liquid use - FlexAFM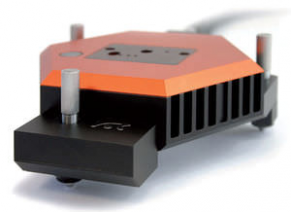 The FlexAFM is an instrument manufactured by Nanosurf company. It is an easy Scan 2 FlexAFM scan head that measures in liquid as simple as measuring in air. It is versatile and flexible AFM .

The unit is fast scanning through the flexure-based scanner technology . It is ore measurement versatile with the FlexAFM's liquid capabilities and added Lateral Force mode . No more laser adjustment because of SureAlign™ optics and the easy sample positioning and approach made possible through a clear top and side view in air and liquid . The unit is quick to setup, easy handling, and the immediate results are in because of Nanosurf's "ease of use" concept and design.

In addition, the unit is compatible with inverted microscopes lsuch as FlexAFM inverted microscope option provides a seamless integration with many types of inverted microscopes.
Any questions?
Please ask our sales team!
Other products: