Suspended scale / robust / blast furnace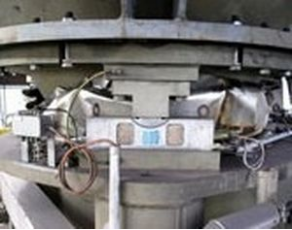 The top scales blast furnance from Schenck Process are designed to withstand the extreme ambient conditions expected in a blast furnance. It is important to use well designed weighing system in blast furnace to withstand the lifting forces resulting from the pressure exerted from the blast furnace top gases (approx. 2bar). Schenck blast top furnace provides an ideal solution to this. We recommend the customers to screw blast furnace top scales directly onto DWB weigh beams for such applications. Thus the scales contain no parts requiring adjustment (e.g. guides or spring elements). They offer pleasant, simple installation and maintenance.

Schenck blast top furnace scales feature robust design characterised by high reliability and outstanding durability. This provides benefits in line with the very particular requirements of this type of scales and significantly makes economic sense as well.
Any questions?
Please ask our sales team!
Other products: