Thermal mass flow controller / for gas - max. 450 kPa, max. 200 slm | SEC-Z500X series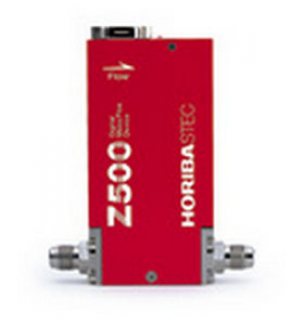 HORIBA STE is a renowned brand in manufacturing of high-quality, highly functional semi-conductors. The company holds to its credit over 35%*1 of worldwide market share. The revolutionized Z500X series is a new mass flow controller recently introduced by the company. The mass flow controller is a high quality semiconductor manufacturing equipment. The success or failure of semiconductor manufacturing process depends up on the quality and efficiency of the controller.

The new series is designed to completely break the mold and bring about new changes in the future of mass flow control technology. The series provides the customers with all the required mass flow functions including flexibility to handle different gas types and flow volumes. With Z500X series, the users can flexibly alter its specification to match the changing needs *2. The RoHS compliance series serves as the perfect environmentally friendly tool to enhance corporate value. The new mass flow controller is designed to change the future of the semiconductor industry.
Any questions?
Please ask our sales team!
Other products: