Spectrum analyzer / FFT / four-channel - 0 - 40 KHz, 110 dB | CF-3650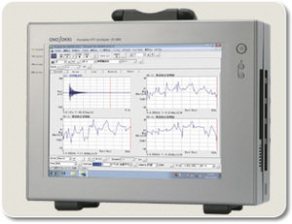 With its portability, the CF-3650 provides a less restricted and more convenient testing platform whill still achieving high accuracy in vibration and noise measurement and analysis.



15" color touch panel monitor.
40 kHz frequency range, 110 dB dynamic range.
25 to 16384 lines spectral resolution.
Built-in sensor / microphone power supply.
Built-in USB 2.0, LAN and serial interface.
Any questions?
Please ask our sales team!
Other products: