EDXRF spectrometer / energy dispersive X-ray fluorescence - 30 kV, 9 W | Phoenix II DE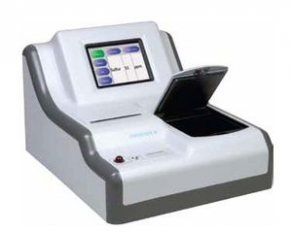 THE Phoenix II DE Model of Energy Dispersive X-ray Fluorescence (EDXRF) Spectrometer, manufactured by AMETEK Process Instruments, is mainly used for elemental analysis of fluids, solids, pastes, slurries and powders for different elements qualitatively and quantitatively. This device ensures simplicity of operation in a minimal cost compressed design.

Moreover, it features an ED-XRF spectrometer which is designed for use in the rugged environment of production process and quality control, and also applicable for the laboratory. This tool also has an available on board PC which makes use of Windows™ operating system to generate more efficiently.
Any questions?
Please ask our sales team!
Other products: