Diffractometer X-ray / XRD - ADX2700 4 kW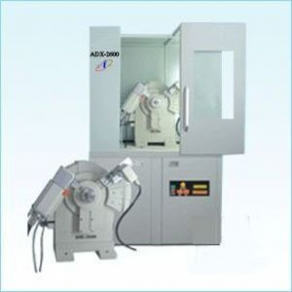 The ADX-2600 model is manufactured by Angstrom Advanced Inc., and is an X-ray diffraction equipment that has been specifically developed to be used in a variety of operations including in microstructure gauging, examining, and in-depth research investigations. To make a diffraction system conforming to practical specificaitons, a wide array of accessories and the corresponding control and calculating software can be selected. It offers the structure analysis of various samples such as single crystal, polycrystalline, and amorphous.

It also includes phase qualitative analysis and quantitative analysis, pattern indexing, unit cell measurement and refinement, crystallite size and strain measurement, profile fitting and structure refinement, residual stress measurement, texture analysis, crystallinity estimate from high areas, thin film analysis. The ADX-2600 model has peak accuracy of the diffraction angle gauge system to attain a higher amount of precision of the info.
Any questions?
Please ask our sales team!
Other products: