Multi-gas analyzer / sulfur hexafluoride / SO2 / SF6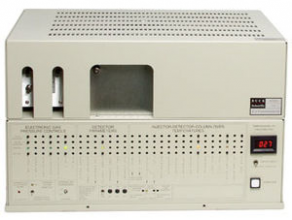 Multiple Gas Analyzer #3 + sulfur can detect low sulfur concentrations. It features multiple gas analysis as well as sulfur analysis in a single unit. It uses just 1 gas sampling valve and 3 columns. It has built-in "whisper quiet" air compressor, 6 channel PeakSimple data system its on the compact 910 chassis.

Numerous analysis needs analysis of natural gas for various applications. Sulfur compounds are of high interest. Buck has enhanced the most popular Multiple Analyzer GC system to monitor low levels simultaneously, as low sulfur concentrations cannot be measured. The FPD / FID detector is the additional hardware that is needed, which detects sulfur selectively down to the mid - ppb range. The primary reason that sulfur is difficult to measure is that it disappears on contact with stainless steel surfaces that are hot. Even minimum contact will destroy the sulfur gas in the sample.
Any questions?
Please ask our sales team!
Other products: