Single gas detector / individual - 99 x 51 x 35 mm, 126 g | Tango™ TX1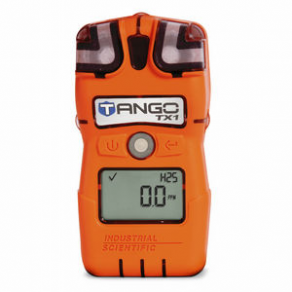 When workers wear the Tango TX1, they are fully protected and will be the safest single gas monitor users. This device comes with really advanced technology incorporated into it, along with a runtime of three years and various patents pending, which will increase the safety of workers, regardless of the bump test frequency, which reduces overall costs greatly.

In addition to this, the DualSense technology was designed to increase worker safety no matter what the current bump test policy is, while the battery life is longer than in most similar products, being replaceable for another three years of continuous operation.

Next, the alarm sounds at 100dB, twice the volume of Industrial Scientifics GasBadge units and another gas instrument. Users can also increase the volume for higher noise environments.
Any questions?
Please ask our sales team!
Other products: