Mass spectrometer / gas - max. 10 hPa | SPM 220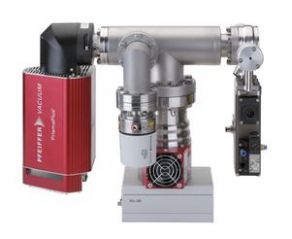 The Sputter Process Monitor SPM 220 from Pfeiffer Vacuum is an efficient gas analyzer that can assist in sputter processes with its quantitative and qualitative analyses of gases. With excellent detection limits for gases such as O2, H2 and CO2, and the combination of a mass spectrometer system and the HiPace turbo-pumping station, it has become the ideal choice for vacuum coating systems and semiconductor production.

The advanced SPM ion source ensures the possibilty of precise and quick instantaneous process analyses of gases up to a maximum pressure of 10-2hPa. Process gas analyses up to the aforementioned pressure of 10 hPa are made possible through the model that possesses a differential pumped orifice flange.
Any questions?
Please ask our sales team!
Other products: