Chlorine analyzer / network / water / in-line - 5/0 - 10 mg/l | FC500G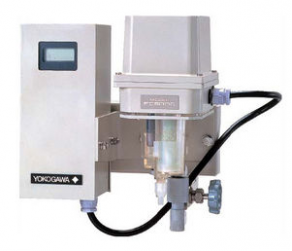 Yokogawa FC500G non-reagent free available chlorine analyzer is based on the polarographic method. Continuous online measurement of the concentration of free available chlorine is done with a rotating electrode. It is suitable for taking measurements for use in the delivery points of water, pumping stations, water distribution network, schools and facilities for public.

FC500G allows selection of measurement range from 0 to 1/0 to 2/0 to 3mg/l and 0 to 5/0 to 10 mg/l. It features automated and continuous cleaning due to the enhanced rotating electrode/ceramic bead cleaning. Its cell construction can be easily cleaned and maintained.
Any questions?
Please ask our sales team!
Other products: