ORP electrode - JUMO ecoLine / JUMO BlackLine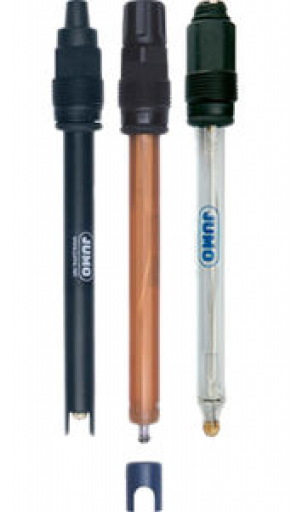 The JUMO ecoLine and JUMO BlackLine series are measuring probes manufactured with the JUMO U glass. The JUMO BlackLine electrode series is made with a low-ohmic JUMO UW glass which ensures quick and reliable measuring units. It is equipped with a platinum cone which allows for accuracy in measurement values for redox measurement. The JUMO gel, which has a high level of viscosity and is acrylamide-free, is used within the glass and in the PEI plastic shaft model. The gel is most useful in measurements of aqueous media.

The JUMO ecoLine and JUMO BlackLine series are designed for use in drinking water monitoring and treatment, swimming pool technology, fish-keeping (also seawater), and many other applications. The probes come in variable fitting lengths and are optionally available with fixed cable connection.
Any questions?
Please ask our sales team!
Other products: