Fluorescent light / magnifying - 22 W, IP20 | RLM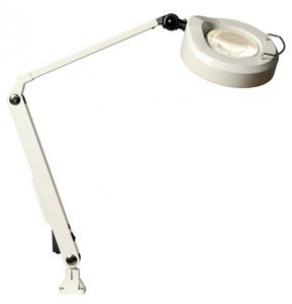 The Sunnex RLM magnifying light system utilizes a 22W fluorescent tube light, which has an illuminating capacity comparable to a 125W light bulb, and less power consumption. It is equipped with a 5 diopter magnifying lens, capable of processing images by 2.25x.

The unit is designed with an articulated lamp head and an modifiable arm with a C-clamp. Optional features include an supplementary lens with the same magnifying specifications, and a mobile floor unit.
Any questions?
Please ask our sales team!
Other products: