Explosion-proof ceiling light - EV HID series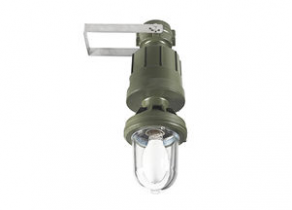 Technor EV.. series well glass lighting HID (high intensity discharge) fixture has been designed for dangerous areas within industrial plants. They are suitable for indoor and outdoor structures in need of lighting with narrow or wide beam.

The design of these luminaries features integrated control gears suitable for mercury vapour, high intensity discharge lamps, metal halide and high pressure sodium. Appropriate reflectors can be used for driving light source to required targets.

A broad range of wattages are available for EV.. H.I.D. luminaries. They have a aluminium body with low copper content, which provides high resistance to corrosion. The lamp compartment is made of tempered glass.

The series includes Evde HID, EVA HID and EVcc HID.
Any questions?
Please ask our sales team!
Other products: