Key interchanger panel - NX1000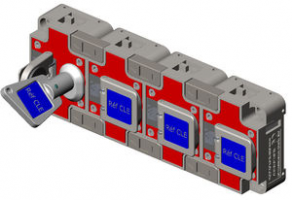 Key exchange boxes are used to release one or several keys by introducing one or more keys which are then trapped inside the box.
For example, all keys from earthing switches are trapped inside the box in order to release keys giving access to the transformer.

The minimum number of cylinders is 2. The maximum depends on the space available to install the lock.

You can have a switch at either end of the box to give an electrical signal showing whether the key is inside the lock or not.
Any questions?
Please ask our sales team!
Other products: