Access control keypad - S series Lite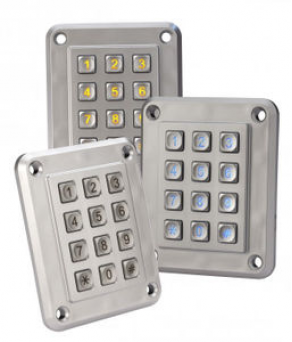 The 12 key S.series Lite keypads are specially designed for public environment applications, such as vending machines, ticket machines, payment terminals, telephones and access control systems.
The S.series Lite looks like a metal keypad, but the keys and housing are crafted from polycarbonate which is known for its incredible strength and high-impact resistance IK09.
It is also protected to IP67 against water, oil and dirt and the metal-look finish is scratch-resistant to ensure long-lasting attrative appearance.
Any questions?
Please ask our sales team!
Other products: