Access control keypad - 12 VDC | EA-K1 series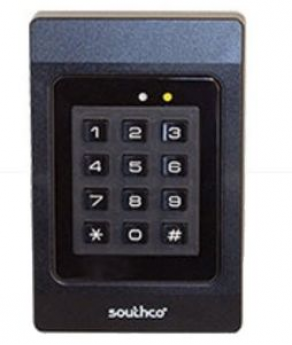 This keypad is a self-contained item which can be integrated directly with various electronic latches or locks, serving as a complete access management solution. Those who buy it can choose to revise user access codes at any time by the use of administrative codes.

The low voltage requirements and the battery backup possibility when it comes to line-powered applications are other important advantages for users, as is the use of connectors that simplify the installation of this keypad. Next, customizing programming is also possible through the features such as the audible beeper, LED displays and tamper switch.

Finally, there are 99 million combinations of codes that those using the items can choose from, which means better security in almost any application.
Any questions?
Please ask our sales team!
Other products: