Bulldozer - 13.8 t | D125C series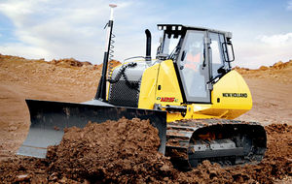 The FPT model utilizes a 6 cylinder, direct fuel injection engine with a cross-flow air intake and a spin-on fuel filter with an integrated strainer. It also works with a plate cooler with pressurized nozzles under the engine pistons.

When in idle mode, or when the vehicle isn't transporting a load, the engine works at a rate of 2,200 rpm. With a full load, on the other hand, it operates a 2,000 rpm.
Any questions?
Please ask our sales team!
Other products: