Piloting software - StabNet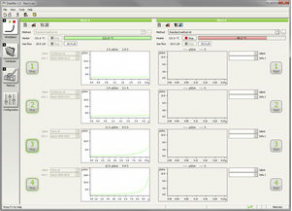 The StabNet is the latest and easy to use software for performing balanced evaluations and pulling out the analyzed information. The main advantage of StabNet is its adaptability and simple to use methodology.

The StabNet software has a distinctly designed intuitive user interface, database with adjustable filtering, sorting feature and statistical function to analyze the database. The StabNet software has clearly visible solutions because of the way data is stored. It has superior element of data security because of data backup automatic feature and manipulation - proof feature.

Due to the software's client - server mechanism it is network compatible. While installing the software the customer can easily configure and determine access to who ever needs it. The StabNet software adheres to the norms of FDA and GLP.
Any questions?
Please ask our sales team!
Other products: